Kids Ministry at The Gateway
Our mission for LaunchPad Kids is to create a safe, fun, and loving environment for kids to discover their uniqueness in Christ. They will be taught how to see, feel, and hear God for themselves while building a relationship with God that is all their own. Knowing God through relationship, they will recognize their individual spiritual gifts while being celebrated and strengthened in them.
We want to create a LaunchPad for every child to leap full force into the destiny God has placed inside of them. Valuing their uniqueness, we see children as a very important part of the church body.
We would love to see you and your family visit LaunchPad Kids!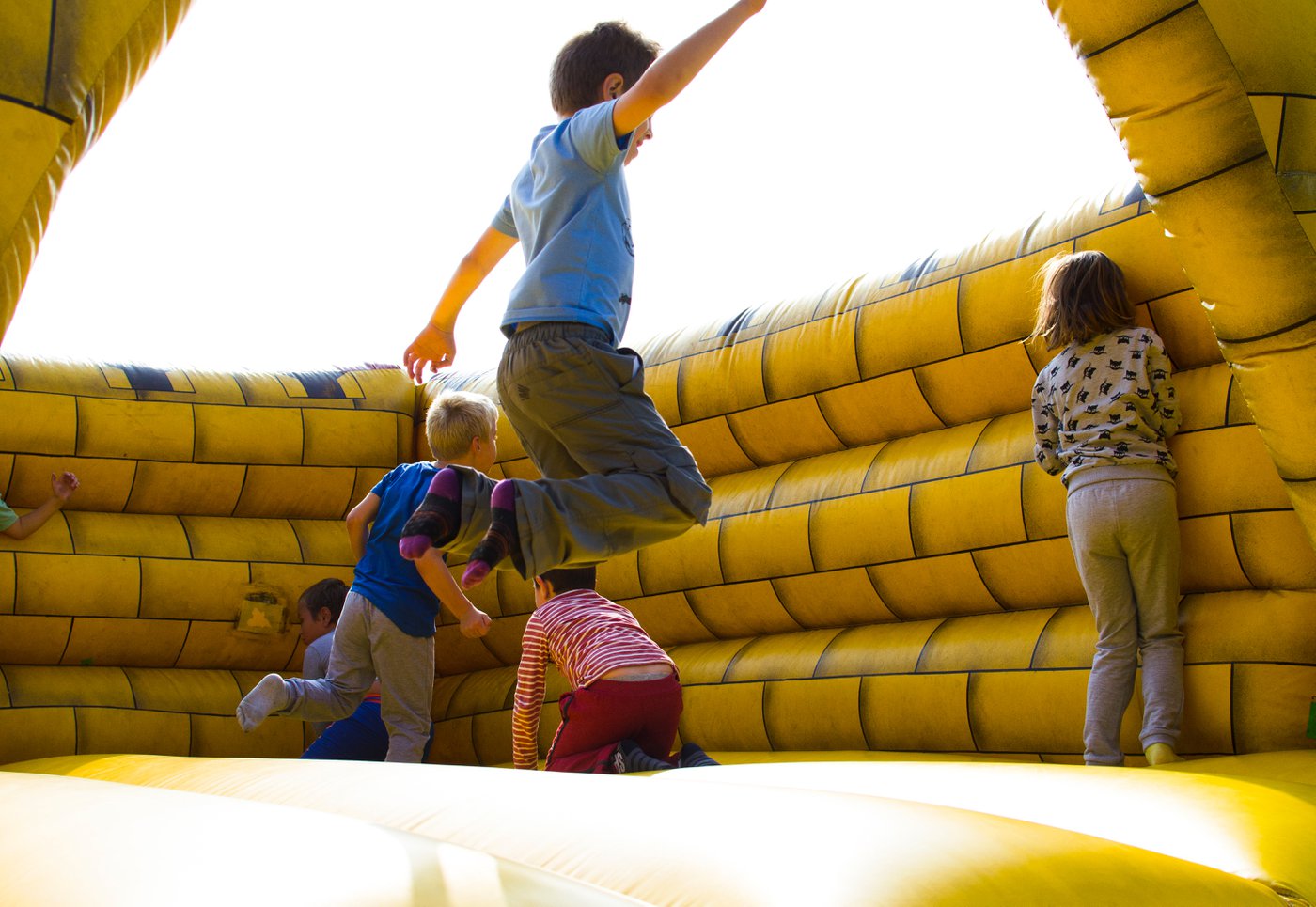 What to Expect at Your First Visit
LaunchPad Kids is located on the lower level of The Gateway facility. There we will meet your family and check your child into our attendance system. Once you are checked in, one of our volunteers will direct you to your child's age-appropriate classroom.
Upon checking in for the first time, we will ask for the following personal information (NOTE: We value your privacy and will not share this information with anyone):
Parent/guardian name(s)
Child's name
Child's birthdate
Home address
Phone number
Email address
Any special instructions (allergies, special needs) for your children
How Check-in Works
Before Service: The children's check-in kiosk is open 15 minutes before service begins at the LaunchPad located on the lower level. After we find your child's name in the database, you and your child will be given matching name tags that are exclusive to your family and your visit. Your child will wear the name tag portion while you hold on to the matching tag.
After Service: After the service is complete, return to your child's room and show your tag in order for your child to be released back to you.
During Service: In the event that we need to contact you during the service, your child's security number will be texted to you. If you receive a summons text from LaunchPad Kids, please exit the sanctuary immediately and look for a staff member or volunteer who can direct you to your child's room.
Security and Well Child Policy
We ensure that there will always be at least two leaders with every child at all times to protect both the children and leaders. Every member of our LaunchPad Kids team has been fingerprinted and background checked to ensure a safe and secure environment for your child.
For your child's and our team's security, we do not change diapers. If your child needs a diaper change we will notify you by texting your child's security number to you.
We ask that parents not bring children to LaunchPad Kids if they have had any signs of illness (fever, vomiting, diarrhea, etc.) in the past 24 hours.
Family Room
The Gateway campus offers infant and toddler childcare during service. We also have a Family Room that is available in the sanctuary. This room is reserved exclusively for parents with infants and toddlers to enjoy the service in a more private and quiet environment.